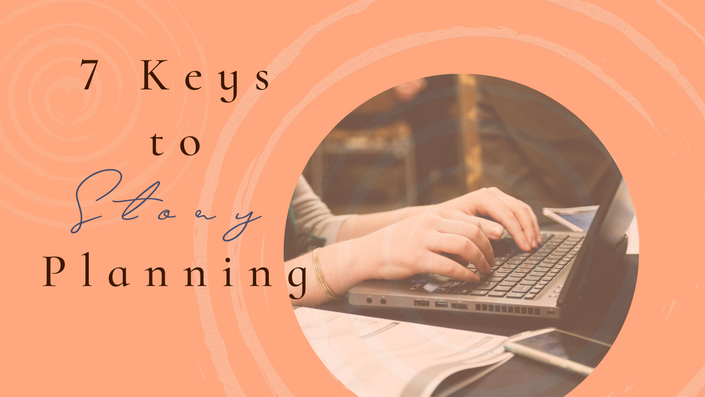 7 Essential Keys to Story Planning
A Course To Get You Started
"When I was doing Lesson 6, I was surprised to see such a collection of fears, from 'small' ones like being too tall to the ultimate fear of not doing something significant with her life. Janey is more complicated than I first thought. Thanks for this exercise."
-- Joyce Handzo, author of Go Get Your Goals, and a forthcoming cozy mystery
Step into your dream of being a novelist and make it a reality
** Want to write a novel but don't know where to begin?
** Want a short but sweet way to begin the process?
** Want to plan your novel, but not in the strictest sense?
Then check out our 7 Keys to Story Planning overview course!
In the 7 lesson mini-course, we will help you think and write through the steps to create your novel — from character development to plot structure to story themes and world building — so that you can start your novel prepared — for Nanowrimo or now.
This class is good for you:
If you have never written a novel, and have always wanted to, and still feel lost on how to go from brilliant idea to The End, then you will be stretched in new and different ways.
If you're an experienced novelist, with 1 or 2 completed or partially completed novels under your bed. You may find this course structured in a way that's new to you and yet familiar.
If you have 5 or more unfinished novels sitting in a drawer, and always hit that sagging middle and lose focus or lose interest, this course will help you dream up exciting ways to torture, I mean challenge, your characters all the way to the resolution of the story.

This course is designed with the understanding that you have a busy life, full of commitments — family, job, second job, pets, friends, and oh yeah, sleep.
This course is also organic, designed to work for people who don't like to plan or outline. It's based on the premise that brainstorming feeds the muse.
Feed your muse with these 7 short lessons.
What our mini-course covers:
Lesson 1: Your Story in Brief: Draft an elevator pitch to think about the essential elements of your story.
Lesson 2: Expand Your Story A Little: Craft a story summary or synopsis and think deeper about the story characters and conflicts.
Lesson 3: Get To Know Your Characters: Ask and answer in-depth questions about your characters, the lifeblood of your story.
Lesson 4: Your Story World: Develop the world in which your story takes place to make a richer setting.
Lesson 5: Map Out Your Story: Know your characters' fears and your readers' expectations, and that can help you sketch out your story.
Lesson 6: Worst Fears = Bad Stuff Happening to Your Dear Characters: Dive deeper into your main characters' worst fears to find the juiciest conflict for your story because story = conflict to people.
Lesson 7: Structure Your Plot: Craft a sequence of events of problems and solutions to order your story.
Bonus: Several How To Write a Novel Videos: Short and sweet summary of what we covered in this course, plus a few surprises.
---
WHY ARE WE OFFERING THIS COURSE AT THIS LOW COST
This course is being offered by experienced teachers and award-winning novelists, Beth Barany and Ezra Barany. Between the two of us, we've published in 20 books in 4 genres. We walk the talk and are passionate about helping other writers get their novels written, published, and into the hands of their readers.
We're offering this instruction at this low cost because:
It's a way for you to get to know us and see if you'd like to work further with us.

You can experience how my teaching strategies match your learning style.

You can take steps now in planning your novel and get ready to write your book
---
PREVIEW
Scroll down to the Class Curriculum list to listen to the two preview audios:
The first is in Lesson 3: Get To Know Your Characters

And the second is in

Lesson 7: Structure Your Plot.

Enjoy!
I look forward to welcoming you into the course!
---
PS. If you're looking for the extended version of this course, over 30 lessons, go here.

"I want to thank Beth Barany and Ezra Barany for taking the time … Their encouragement helped to get me on the stick and get ready to write my novel.
— Carol Malone w/a Jill Tunny, Ladies Night, a Fight-Card Romance

---
"Beth & Ezra are super accessible… & they have great ideas for guiding an author's success. It's been fun to virtually meet other creative writers as well. The support is fabulous … a real community."
— Tricia Riel, author of the Zephrum Gates series
In this mini-course for aspiring authors and for those of you on the second (or third) time around, we will help get started in thinking through the steps to create your novel — from character development to plot structure to story themes and world building — so that you can start your novel prepared.
Philosophy on Teaching
In this course, it is not my place to evaluate your story. You may be wondering whether or not your ideas are "any good." But we all have way too little information. This is a brainstorming class, after all.
I can judge a story once it's written, and do so all the time. But ideas judged too soon may never flower into a manuscript. I do give constructive feedback and ask questions to help you dig a little deeper or include information left out.
My goal is to help each of you actually do the assignment. If I notice holes, ways in which people skipped over a point in the exercise, I point them out.
The exercises are designed to help you think through the story before you write it. And as this is only an overview course, my feedback is lighter than if you were taking a more extensive class.

---
On Judgement
There is absolutely a place for judging your creative work, but if you do so too soon, especially at the beginning stages (and especially if you're a beginner), you're not being fair to your muse or your work. The story needs time to flower and mature into what it really is.
Let your judgement take a hike, a vacation, or give it something else to do.
Your job is to show up for the work. And that means putting pen to page or fingers to keyboard. Anything else is not the work. If you're having a hard time getting started, set a timer -- my favorite get-writing tool and one I (an experienced writer) use often.
Course Curriculum
About This Course
Available in days
days after you enroll
Help Desk
Available in days
days after you enroll
Join the Fellowship of the Pen Community
Available in days
days after you enroll
---
"Just wanted to say thank-you to Beth and Ezra – I have really enjoyed your course. … I especially enjoyed the daily tasks, which allowed me to take time and really delve into my characters' motivations and conflicts."
— Triana Willard, author of Autumn Magic
---
Your Instructor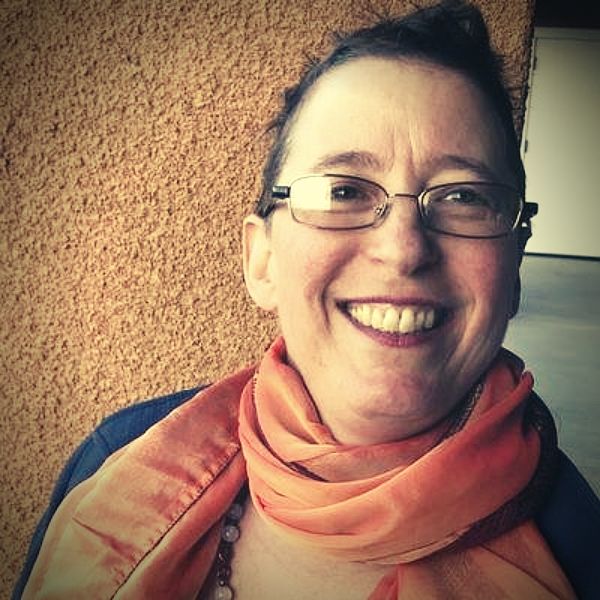 Beth Barany is an award-winning novelist and a creativity coach and teacher for writers and helps authors create successful and sustainable careers. Beth is the award-winning novelist of the young adult epic fantasy, Henrietta The Dragon Slayer, the first of a three-book series.
Her latest book for authors is Plan Your Novel Like A Pro: And Have Fun Doing It, based on her popular course of the same name. She's also the author of Twitter for Authors: Social Media Book Marketing Strategies for Shy Writers, The Writer's Adventure Guide: 12 Stages to Writing Your Book and Overcome Writer's Block.
As a Master NLP Practitioner, Certified Creativity Coach, and experienced speaker and teacher, Beth Barany has helped authors get their books written, edited and published for over 20 years, as well as guided them in effectively marketing and selling their work. Sign up for her newsletter and receive her free Writer Discovery Mini-Course at her blog for writers, Writer's Fun Zone.
Beth Barany lives in Oakland, California, with her husband, Ezra Barany, the bestselling thriller author of The Torah Codes, their cats, and over 1,000 books.