Welcome to 7 Essential Keys to Planning Your Novel & Goodies!
Beth Barany here, creativity coach and teacher, and novelist too (with overa dozen published books!). I'll be your guide on this adventure.I wrote this book with my husband, thriller writer, Ezra Barany. We have some serious fun both writing and teaching fiction.Let's get started!Take advantage of the goodies that come with this book, designed to befun and useful ways to get started on your novel.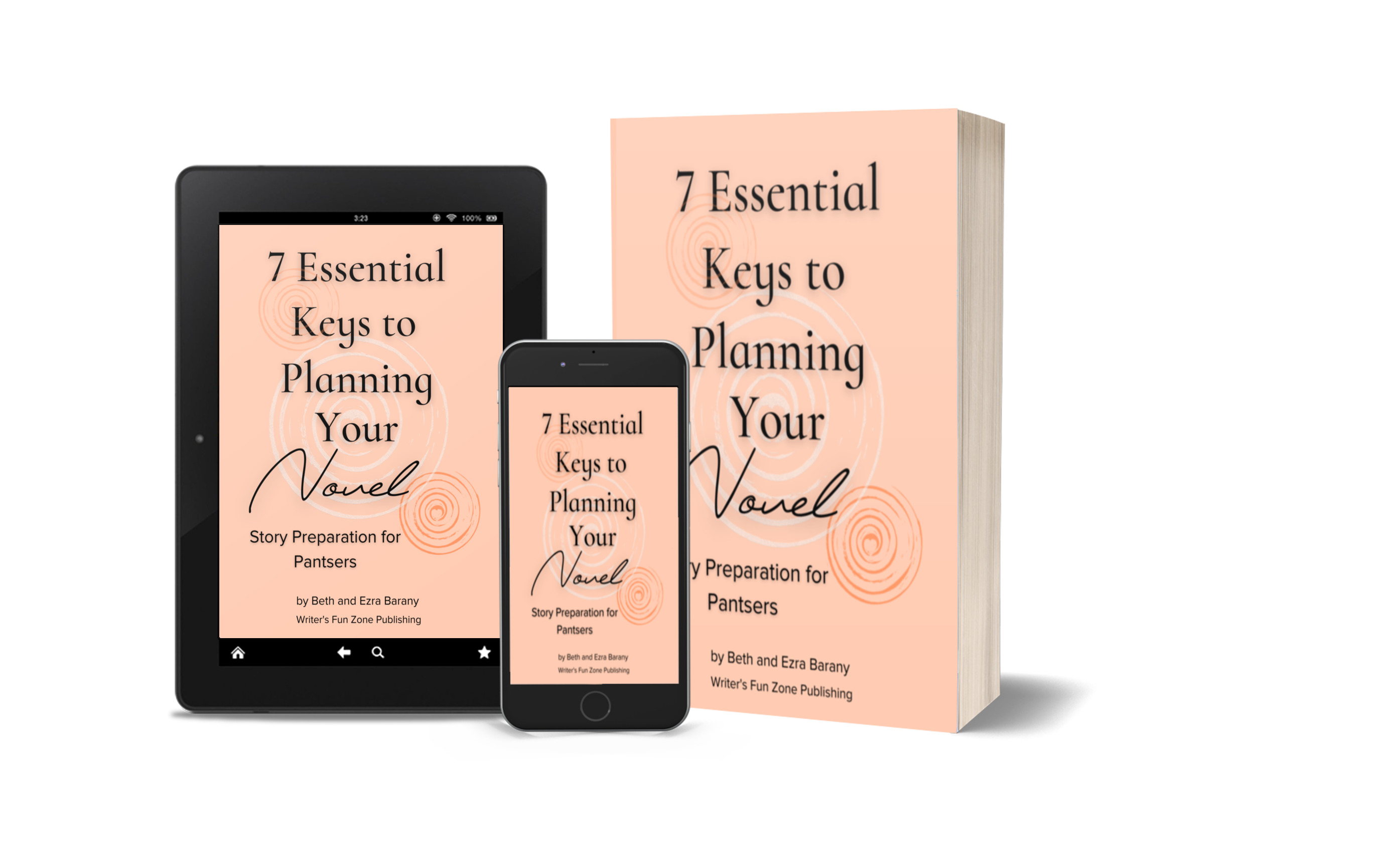 Get started on your novel today

Be sure to read the READ ME file first.
"7 Keys to Story Planning" course - 100% off

7 Keys checklist


List of 20: Your Character's Worst Fears Worksheet

Essential Character Tips video

Essential Plot Tips video

Membership into the Fellowship of the Pen community forum